It has BEGUN!
You guys read my last post, right?
So, at 2:10 PM I logged onto the internet here at work. At exactly 2:14 PDT I reloaded (F5) the livejournal page.
This is what happened: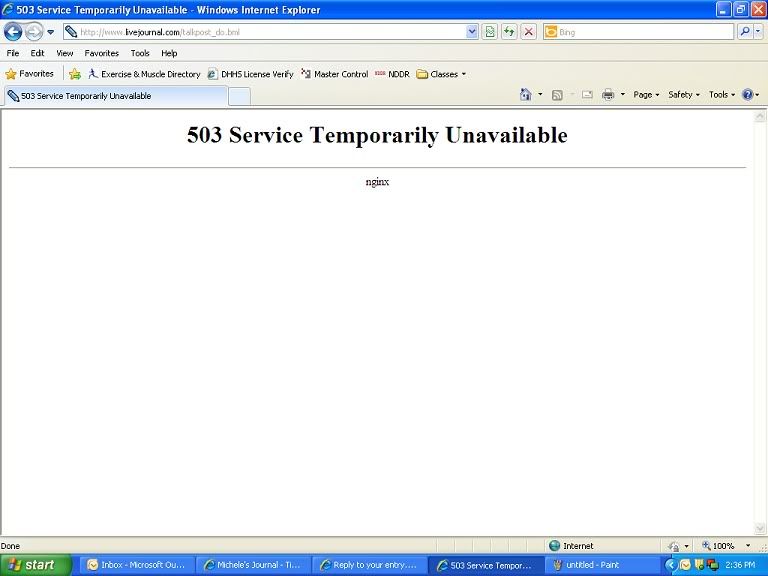 My computer then immediately locked up and I could not get it to do ANYTHING.
Color me FREAKED THE FUCK OUT and also PISSED AS HELL because I was desperately trying to get a screen cap of that. 20 minutes later everything else cleared and I was able to save it.
Coincidence? I think not.*
*Maybe there is more to these attacks on LJ?